Chiropractic Care for Pregnancy in Kalamazoo
Have you considered chiropractic care for pregnancy in Kalamazoo? It's common for women to complain of a lot of lower back pain while pregnant. The physical stress of pregnancy can lead to a great deal of discomfort.
We see a lot of pregnant moms in our office for the #1 complaint of low back pain. Research has proven that women under chiropractic care before, during, and after their pregnancy reduce labor times and delivery times up to 40%! This is amazing!
---
The Importance of Webster Certification
Both Dr. Rob Michaud and Dr. Chelsea Michaud are Webster Technique Certified. Webster Certification recognizes this area of expertise, enabling more women and birth providers to discover the benefits of chiropractic care in pregnancy.
The birthing process is a traumatic experience for not only the mother but baby as well. A woman's body undergoes significant changes during pregnancy. Specific Chiropractic adjustments can help make the pregnancy more comfortable, easier, and allow the baby to get into optimal position for birth. After birth, the mother's body has been through structural, chemical, and emotional changes. As time goes on she gains secondary conditions such as sciatica, low back pain, heartburn, constipation, fatigue, and many more. Chiropractic can help the mother bounce back and improve quality of life. Just as it is important to get the mother checked and under care, it is important to get the newborn checked for interference as well. We want to ensure that these newborns have the best ability to thrive!
See the video below for examples of the Webster Technique in action.
---
Prenatal Chiropractic in Kalamazoo
At Resilience Health Center we can provide personalized care throughout your pregnancy as well as after. Our trained staff can help alleviate and even prevent common pains and problems associated with pregnancy. In doing this we give you and your baby a better chance of a smooth and safe birth.
Chiropractic care is just one of the many safe and effective treatments that can help prepare the mother's body for the experience of pregnancy and childbirth. There are specialized adjustment methods to accommodate pregnancy. Many of the women that choose to receive chiropractic care during their pregnancy find that it helped them use little to no pain medications throughout their delivery. There are also studies finding that receiving regular care can help reduce labor time.
Resilience Health Center in Kalamazoo has an educated and trained staff to answer your questions. We are also here to provide safe, controlled, and gentle care for you. Call today to take a step towards a more pain-free and natural pregnancy.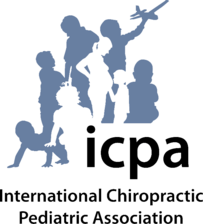 Monday
10:00am - 1:00pm
3:00pm - 6:00pm
---
Tuesday
3:00pm - 6:00pm
---
Wednesday
10:00am - 1:00pm
2:30pm - 5:00pm
---
Thursday
10:00am - 12:00pm
3:00pm - 6:00pm
---
Friday
Closed
---
Saturday
Closed