SoftWave Therapy in Kalamazoo

SoftWave Special Offer: Soft Tissue Exam, X-Rays, AND your first SoftWave Treatment in our office for just $49
Allow the healing to start with SoftWave™
By properly activating the body's natural healing mechanism at the cellular level, SoftWave™ TRT can successfully treat areas of the body that are inflamed from:
Carpal Tunnel
Cartilage Damage
Joint Degeneration
Shin Splints
Stress Fractures
Tendon Inflammation
Plantars Fasciitis
& More!
---
What is SoftWave in Kalamazoo MI?
This is a new piece of technology to the United States that was developed in Germany in 2004. The FDA cleared SoftWave Therapy in the United States in 2019 and it was originally only used by the NBA, major league baseball, the NFL, and Mayo Clinic. There are only about 600 of these world class therapy machines in the United States and we are very blessed to offer this new form of therapy to our Warriors here at Resilience Health Center! SoftWave Therapy in Kalamazoo MI works by generating an acoustic wave, or sound wave. This non-invasive therapy finds damaged tissue, brings blood flow to the damaged area, and signals to the body to recognize damaged cells and help your body recycle those old cells. Additionally, this therapy triggers the release of very powerful microscopic vesicles called exosomes, which can start regenerating damaged tissue. If you are interested in learning more about this therapy or think that you or someone you know could be a good candidate, talk to one of our team members!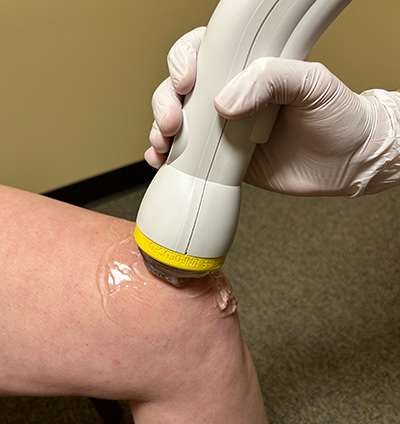 ---
What is Communication?
Here at Resilience, we work to empower the body to function optimally naturally. Our bodies are incredible and know how to function properly when empowered to do so. This particular therapy, increases communication within the body. Imagine there is an area of the body that is damaged (loss of cartilage, degeneration of a joint, etc.) and you want your body to direct all of its energy to healing that area. The SoftWave machine sends out a hydroelectric wave of energy into the body which initiates an inflammatory healing response within the body that releases exosomes (powerful microscopic vesicles). This wave travels through normal tissue without any damage to the tissue and seeks out damaged tissue. The exosomes send out an alert to begin the healing process.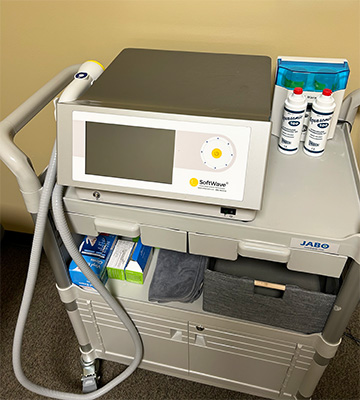 Monday
10:00am - 1:00pm
3:00pm - 6:00pm
---
Tuesday
3:00pm - 6:00pm
---
Wednesday
10:00am - 1:00pm
2:30pm - 5:00pm
---
Thursday
10:00am - 12:00pm
3:00pm - 6:00pm
---
Friday
Closed
---
Saturday
Closed