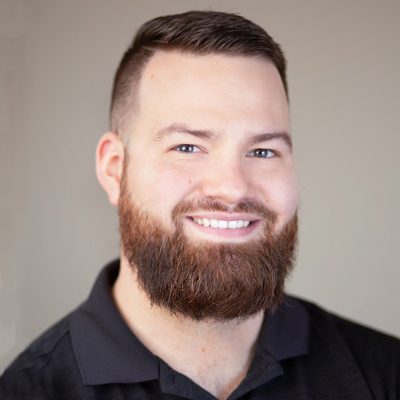 Chiropractor/Owner/Founder
Dr. Rob Michaud, D.C.
Dr. Rob grew up in Saugatuck, a small town in Southwest Michigan. Dr. Rob sought out chiropractic care as a young athlete for neck and back pain after playing high school basketball, football, and golf. He found pain relief soon after starting care and continued his sports career. 
But it wasn't until his chiropractor explained that chiropractic is more than just neck and back pain, that Dr. Rob really started to see chiropractic at its truest potential. He learned that specific chiropractic adjustments can help with infertility, asthma, ADHD, headaches, ear infections, and much more. When he was educated by his childhood chiropractor that by making specific adjustments to the spine the nervous system allows the body to restore and heal itself, he decided at that point he wanted to make a difference and become a chiropractor.
Dr. Rob is a graduate of Grand Rapids Community College, where he obtained an associate's degree. He then received a bachelor's degree in Biomedical Sciences from Grand Valley State University and continued his studies at Palmer College of Chiropractic in Port Orange, Florida to obtain a Doctorate of Chiropractic degree. Dr. Rob was very involved on and off-campus with the Gonstead Technique club and continues to improve his skills by attending multiple seminars a year. Dr. Rob has extensive training in pregnancy and pediatrics and loves to serve families and children of all ages.
Dr. Rob has faced many health struggles prior to truly understanding how the body works, and its healing ability through Chiropractic care. Although it is too late for him to prevent his past surgeries, one of Dr. Rob's passions is to spread health and healing through chiropractic care in order to provide an alternative to surgery and medications. We understand that people have different health struggles and different walks of life, but we know that your body is made to be resilient and can function far better without interference to your nervous system. Your symptoms do not define who you are; we want to be the key that unlocks the door to you living your fullest life through specific chiropractic care.
Outside of the office, Dr. Rob enjoys hunting, fishing, playing sports, and spending time with his wife and family. We are excited and blessed to bring Gonstead Chiropractic care, along with hope and healing, to the Kalamazoo and surrounding area. We can't wait to meet you!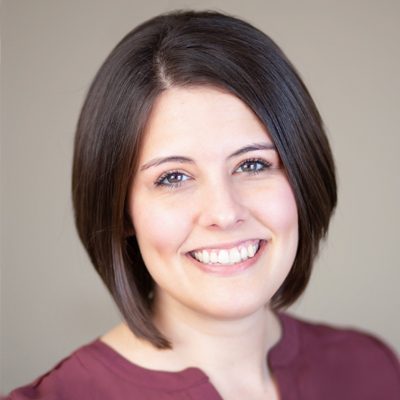 Chiropractor/Owner/Founder
Dr. Chelsea Michaud, D.C.
Dr. Chelsea grew up in Holland, dutch dancing and marching in the Tulip Time parades. She graduated from Grand Valley State University with a bachelor's degree in Social Work and continued her education by graduating from Western Michigan University, with a master's degree in Social Work. 
After a career change, she graduated from Palmer College of Chiropractic in Port Orange, Florida with a Doctorate of Chiropractic degree. Dr. Chelsea originally moved down to Florida to support Dr. Rob in his career as a Chiropractor as he attended Palmer College of Chiropractic. During the first 8 months in Florida, she utilized her Social work degrees by working at a private school for children with Autism. Dr. Chelsea had always been of the preventative mindset, trying to help children avoid the struggles that many children in America face every day. When she discovered how beneficial chiropractic care could be for children with Autism, she was determined to educate the families that she served at the private school. This passion soon led to a complete career change, which would be the best decision she had ever made.
Dr. Chelsea has a passion to educate the Kalamazoo community, one family, at a time. She feels strongly that through every adjustment, the nervous system is enhanced. When full families are under chiropractic care they function at a higher level as a unit, which leads to a happier and healthier community overall.
Outside of the office, Dr. Chelsea enjoys spending time camping with her family on their 30-acres of land near Cadillac, hunting, and working out. Dr. Chelsea is very excited to be bringing the mission of Resilience Health Center to Kalamazoo and the surrounding area!
Office Manager
Delaney Williams
Delaney is native to Southwest Michigan; she grew up in the small town of Berrien Springs MI. Delaney is currently working towards obtaining multiple certificates in order to become a Doula for the Kalamazoo community. Delaney has a passion for serving our Warriors throughout all phases of life in ensuring that they are able to reach their full wellness potential.
Delaney has a special passion for our pregnant momma community and is excited to be able to bring her skills as a Doula into Resilience once she is finished with her schooling!
Case Manager / Rehab Lead
Ellie Schmitzer
Ellie grew up in the Thumb of Michigan in the small town of Reese, MI. She graduated from Delta College with an Associates Degree in Physical Therapist Assistant and continued her education by graduating from Ferris State University, with a certificate in Gerontology and a Bachelor's Degree in Allied Health Sciences. Ellie enjoys working in all areas of the office, but her passion is in Community Outreach and helping Resilience reach our beautiful community!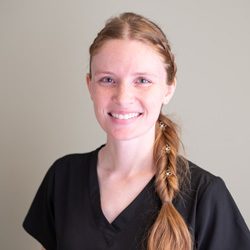 Case Manager
Kailyn Cookson
Kailyn grew up in the quaint village of Constantine, MI. She has a passion for travel, which led her to Altamonte Springs, FL where she lived for 3 years while discovering her new-found love of serving in the healthcare community. Family led her back home, where she married her high school sweetheart in August of 2022 and decided to continue pursuing a career in healthcare to flourish her fondness for helping others with their health and wellness.
The highlight of Kailyn's day in the office is meeting our Warriors at their initial visit and helping to create goals that will lead them to optimal health and wellbeing!
New Practice Member Coordinator
Madison Wilson
Madison grew up right here in Southwest Michigan. In 2022, she traveled to Southern Africa for a six month mission trip and came back with a strong passion for helping others navigate through their healing journey. Here at Resilience, Madison is our New Practice Member Coordinator.
As a New Practice Member Coordinator, she is blessed to have the opportunity to take every new practice member through their first day experience, get to know them and help them to see the potential their body has to heal the way God intended it to. She enjoys serving in all areas of the office, but she truly loves helping our new practice members start their journey to reach their full healing potential.
Monday
10:00am - 1:00pm
3:00pm - 6:00pm
---
Tuesday
3:00pm - 6:00pm
---
Wednesday
10:00am - 1:00pm
2:30pm - 5:00pm
---
Thursday
10:00am - 12:00pm
3:00pm - 6:00pm
---
Friday
Closed
---
Saturday
Closed